Create and manage the available note types for your Scorecard Objects.
The Note Settings can be find under the Administration tab. These edits can only be made by site users with Administrator-level access.
Notes are the rich text boxes that appear on Results, Indicators, Programs, and Performance Measures. These notes include the Story Behind the Curve, Partners, What We Do, Why Is This Important?, and many more.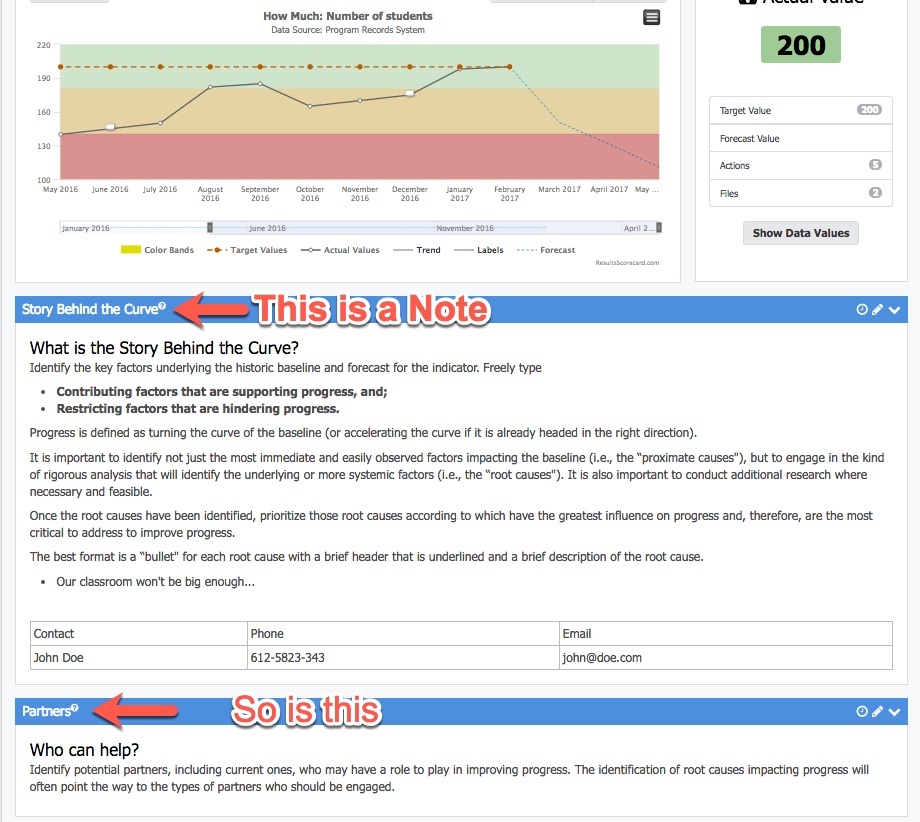 By changing the default notes, you change what notes are created with your scorecard objects. For example, if you want two notes to display on Measures called Risk Analysis and Six Sigma Analysis, you can use the steps below to create a new note, then edit the default Measure notes and assign just those two notes. From then on, any Measures that are created on your site will ONLY have those two notes instead of the default RBA ones.
Manage Note Display Order
Clear Impact Scorecard allows site administrators to control the sort order of the notes with Manage Note Types page. Changing the sort order here will change the order that the notes display in on the presentation views. You can edit the sort order by dragging the 3 dot icon on the left of the note type.
Edit the Default Notes for a Scorecard Object
This can be done to Results, Indicators, Programs, and Performance Measures.
Select the Edit button next to the item you wish to change the default notes for.
Select the check box next to each note you want created on each new scorecard object of that kind.
Click Save
Note: Changes made on this view will not affect any existing objects. If you want to change the notes on an existing scorecard object you will need to edit that object individually and modify the notes tab.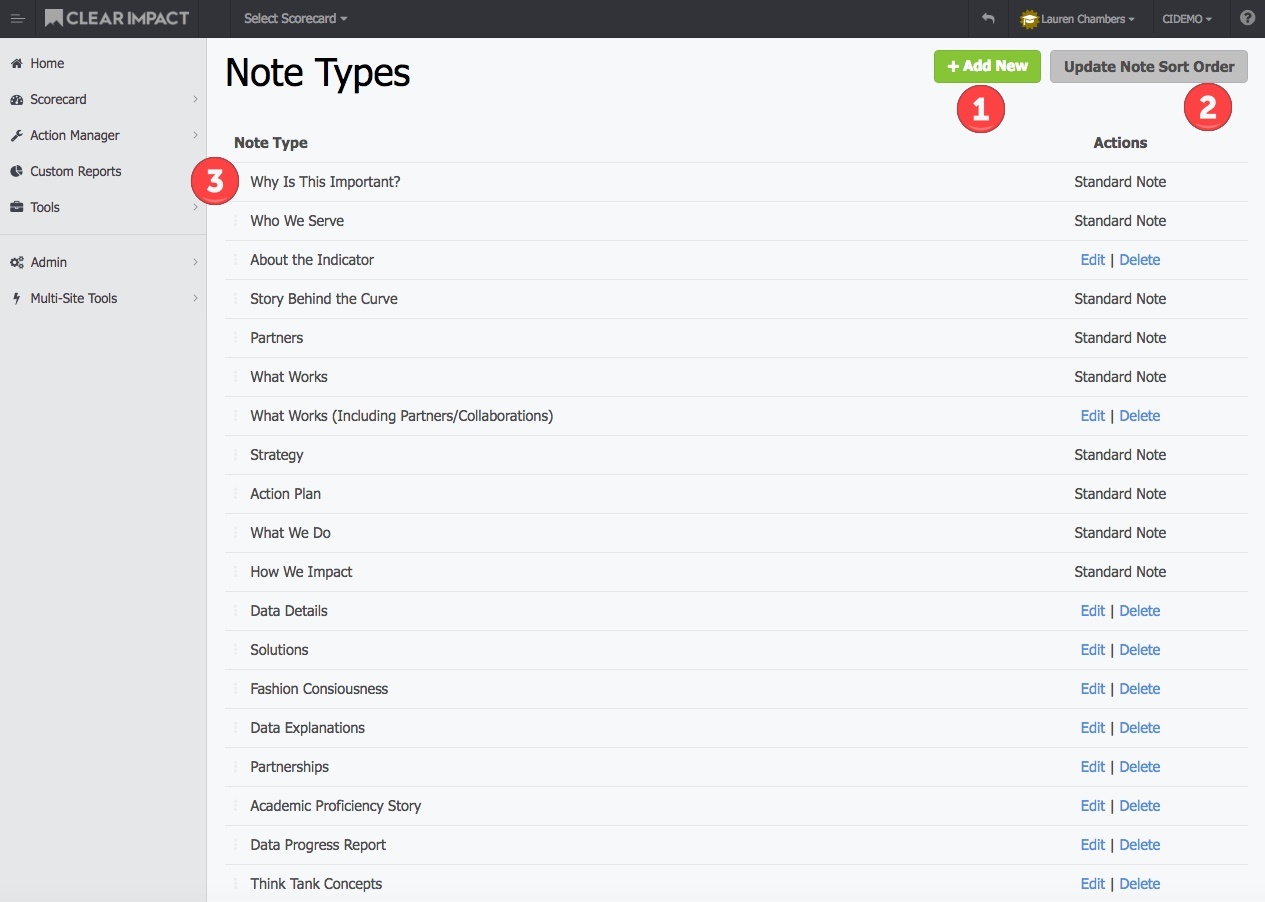 The Add New button allows you to create new notes
The Update Note Sort Order save any order preferences. (Don't forget to click the update bottom! Otherwise, your selections will not be saved.)
The drag handles next to the note type allows you to drag and drop to change the sort order
Note: Standard notes that come with Clear Impact Scorecard cannot be edited or deleted but they can be re-ordered.
Create a New Note
Select the Manage Note Types button.
Select the Add New Button.
Enter the name of the note (This will be the header for the note on the presentation views).
Click Save.